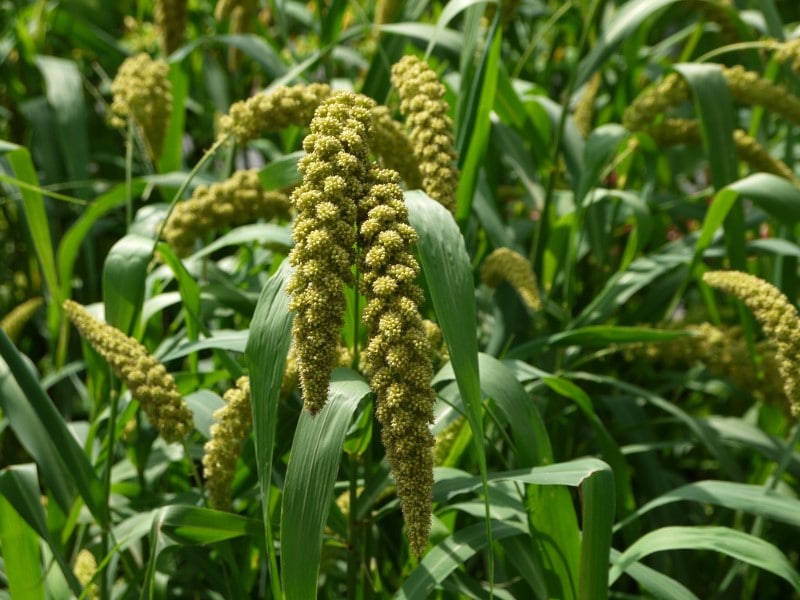 Foxtail from Italy : La sétaire d'Italie également appelée le millet des oiseaux ou le petit mil is a plant of the family of Poaceae – Grasses (Botanical name: setaria italica), cultivated as cereal secondary for his seeds.
The name vernacular millet des oiseaux désigne aussi ses graines, qui servent notamment à l'alimentation des oiseaux domestiques.
C'est une plante annuelle à tiges droites et robustes, de 60 cm à 1,5 m de haut aux feuilles effilées de 10 à 20 mm de large, à gaine velue. Inflorescence en panicule dense de 20 à 30 cm de long qui ne forme pas de touffe. Les épis ne s'agrippent pas.
Origine probable : Inde ou Chine. Répandu dans le monde entier par la culture, parfois subspontané.
Importance économique marginale ; les autochtones en font de la bière traditionnelle appelée jann en Inde. La Chine est le principal producteur.
Emplois de la sétaire d'Italie :
Alimentation humaine : culture vivrière en Asie du Sud-Est (Chine, Inde, Birmanie), Taïwan et en Afrique, consommée sous forme de bouillie ou de pain.
Alimentation animale : graines pour oiseaux de volière ; fourrage.