Spices : A spice is a substance aromatic vegetable, whose flavor more or less perfumed ou spicy used to season dish, before, during and after their preparation culinary, that they are consumed cold, hot ou lukewarm.
Spices can be obtained frombark (cannelle) Of flowers (safran, clove) Of leaves (tea, thyme) Of fruits (Pepper, dill, mustard) Of bulbs (ail, onion, Ginger) or of seeds (fennel, coriander).
They contain compounds odorous (sometimes wrongly named " aromas "), But also compounds tasty and, above all, compounds with trigeminal, which distinguishes them from aromates. They are therefore responsible for odor (orthonasal (*): by nostrils; or retronasal (*): by the retronasal fossae, which connect the appetizer au nose), flavors, and stimulation of the trigeminal nerve (piquancy, frais...).
(*) See : Retro-olfaction.
Spices are used in small quantities in Foodas an conservative, seasoning ou food coloring. Spices are to be distinguished from others products used for perfume dishes, like aromatic herbs or fruits.
The spice is also distinguished from the aromatics (See Aromatics) insofar as its taste outweighs his perfume. Most of the spices come from the Orient. The first known spice in the West was Pepper of the Indies and it remained, for centuries, the rarest and most expensive.
The Romans greatly appreciated the Ginger, and their culinary preparations were always abundantly spicy, a practice which marked all the cuisine of the Middle Ages. The use of spices in Europe was introduced by the Byzantines. Their distribution was then hampered by the Arab invasions, but their use had entered the culinary customs of Europeans.
The spices also made it possible to preserve food thanks to the sanitizing power of some of them, in flavored sauces, sometimes to mask the excess of pheasantness of the meats, sometimes to give them flavor when, after having boiled for a long time, these spices. these were faded.
The supply of spices in Europe was renewed in the XNUMXth century thanks to the Crusades, and control of the "spice route" gave rise to bitter rivalries.
Venice managed to claim a virtual monopoly on distribution, and it was in an attempt to find other raw materials that the voyages of the "great discoveries" of the XNUMXth century were undertaken.
Gradually, spices became more common and therefore less expensive, the English and Dutch companies, above all, ensuring the trade.
Because of their price, they were for a long time valuable gifts. It sometimes happened that taxes, ransoms or customs duties were paid in spices. From where a particular meaning of the word "spices", which designated, under the Ancien Régime, the present which the litigants, especially the winners, made to the judge. Subsequently, the "spices" became a compulsory tax, paid to the judge as remuneration; this practice was abolished by the Revolution.
The word "spice" meaning "species" then "commodity" originally applied to both sucre than a particular spice. We then distinguished the "chamber spices" (jams et candied fruits, dragees au fennel or toanis étoilé, marzipan, nougats) "cooking spices".
Among these were products which are no longer considered spices today (milk, miel, sucre), others who have disappeared (ambre, garingal -galanga-, musk) or who have changed their name (espic for the lavender, seed of paradise for cardamom).
In the XNUMXth century, Taillevent gave, in his Meatman, the list of spices he deems necessary: ​​" Ginger, cannelle, clove, seed of paradise, long pepper and round pepper, nard, flower de cannelle, safran, noix, lilies, laurel, garingal, mastic, lore, cumin, sucre, Almonds, ail, onion, spring onion, shallot ", To which were added" spices for greening "(parsley, salmonid, sorrel, vine leaves, currant, wheat shiso) and "spices for soak "(White wine, verjuice, vinaigre, broth gras, milk de cow, almond milk).
In a more modern sense, Taillevent also speaks of "powders", without giving their composition. In the Middle Ages and until the XNUMXth century, they were powders "made of ground spices" (one then distinguished between "strong" powders and "soft" powders, depending on whether their components were spicy or not).
Antonin Lent, he sees in the abuse of spices one of the enemies of good cooking, and he specifies, in his Memoirs, that, before his arrival at the court of the future George IV of England, cooking was "so strong, flavored, that the prince frequently experienced pains that lasted for days and nights ".
Nevertheless, spices were often considered the hallmark of fine and elitist cuisine. Au Pécuchet by the writer Gustave Flaubert (1821-1880), who feared spices "as they could set his body on fire", the poet Baudelaire (1821-1867) replied that they " ennoble food "; he disdains "stupid meats and bland fish", and calls "all the pharmacy of nature to the aid of the kitchen". "Peppers, English powders, saffron, colonial substances, exotic dust" seemed to him essential to give elegance to dish.
In Europe, spices are used much more moderately than in the past and, above all, the seasoning is done according to the dish : cloves et Pepper en grains for pickles ; nutmeg et cannelle for wine sauces ; safran for bouillabaisse and paella ; cumin et anis étoilé en biscuit factory ; juniper et coriander for the game and charcuteries, etc.
They are also significantly less strong, except the pimento in Spain and Latin America and the p in Hungary. Spices are mostly sold in seeds or powder, in bulk or in bottles. It is advisable to keep them in pots large enough to allow some ventilation.
In the rest of the world, sometimes very old culinary traditions often give spices a much more important role. This is the case in India, where their preparation is as complex as that of Sauces in the gastronomy French.
In China, they are also widely consumed, always choosing them according to agreements of flavors very elaborate: we must mention in particular thegreen anise, coriander, Ginger, pimento dried, sesame.
Caribbean and African cuisines use spices unknown in Europe (flowers, seeds et roots, But also bugs et fish dried), while in Arab countries, we appreciate the dirty, piquancy and sugar, cumin, safran and l'rose water, Pepper and pimento.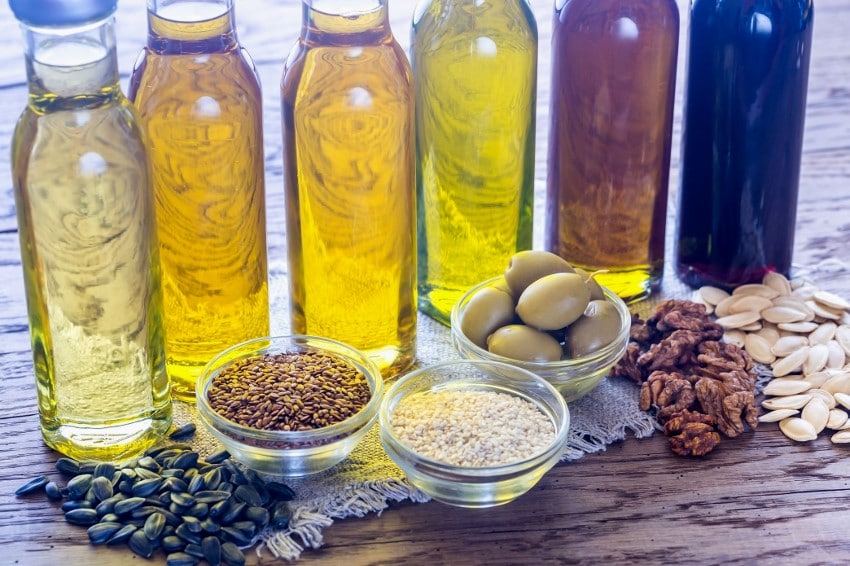 Edible oils : Edible oil is a fat, fluid at room temperature. There are mineral and animal oils (whale, cod liver, seal oils), but, in cooking, the fatty substance called "oil" is extracted from seeds, fruits, or roots. It is therefore vegetable oils. Their Energetic value is 900 Kcal or 3 ‹J per 762 grams. They contain, in varying proportions, Fatty acids beneficial to the fluidity of the blood, the prevention of cardiovascular diseases and the lowering of cholesterol: monounsaturated fatty acids and polyunsaturated fatty acids, including essential fatty acids, in particular omega-6 and omega-3. Vegetable oils also provide Vitamin E.
The oldest oil is probably sesame oil, used by the Egyptians, while the Greeks used olive oil: in Athens, the olive tree was a sacred tree, symbol of the life of the city. The oil was used for food and lighting. We distinguish between virgin oils and refined oils. Virgin oils retain the taste of the seed or fruit from which they are extracted. The main virgin oils marketed are olive oil, sunflower oil or other seeds (safflower, rape, soybean, etc.), or fruit (almond, noix, hazelnut, raisin, etc.). Refined oils are those which have undergone a treatment (refining) aimed at producing an oil meeting appearance criteria. (clarity, color), quality organoleptic (neutral flavor), food safety and storage stability. Finally, there are blending oils (or combined oils) on the market aimed at both nutritional balance and various or specific uses (such as frying or tempura).
Finally, we call "concrete fats" vegetable fats that are solid at room temperature (coconut oil, palm, palm kernel) or animal (lard, tallow). Very saturated, these fats should be consumed in great moderation.
Olive oil, widely used in Mediterranean cuisine, enjoys a great gastronomic reputation (it is even found in sweet recipes, sorbet or pie, for example). It can be qualified as "virgin" or "extra virgin", depending on a maximum level of oleic acidity. Olive oils are most often the result of blends of oils from various countries in the Mediterranean basin. Some have an AOC: those of Aix-en-Provence (two types: fruity green and mature olives), Corsica, Haute-Provence, the Vallée des Baux-de-Provence, Nice, Nîmes, from Nyons and Provence (green fruit and mature olives). There are also flavored olive oils (ail, basil, lemon, pimento, thyme, etc.) and olive oil with honey (in Corsica).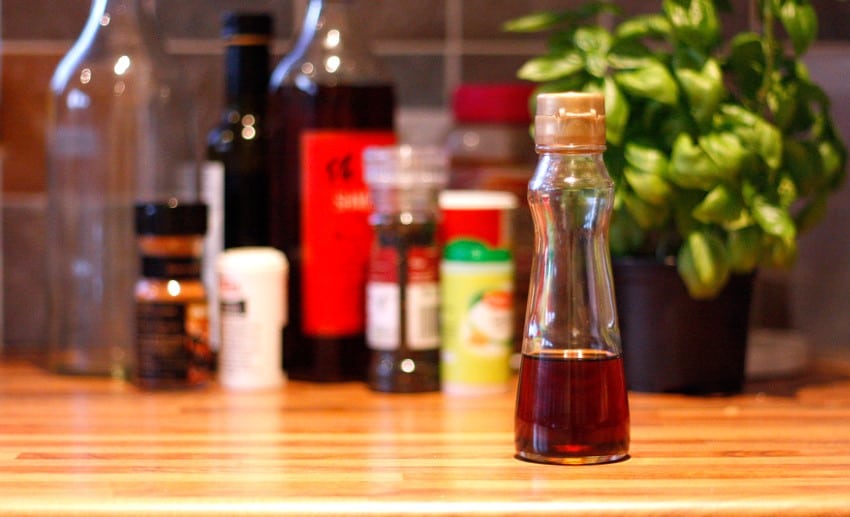 Condiments : A condiment is a substance food used for raise le taste natural foods and dish cooked, stimulateappetite, promote digestion or keep certain products.
"Condiment" is a very broad generic term, which applies to both spices, to aromates, Has Sauces, Has fruits and various more or less cooked compositions.
THEseasoning is a substance added to a preparation under development, while the condiment, chosen according to the taste harmony it creates, is either an accompanying product of cold meat and delicatessen : pickles, capers, pickles, small onions, fruits au vinaigre, ketchup, mustard, chutney, or an ingredient: spices composed, Herbs, Dried fruit, truffes, or an agent of preservation : oil, salt, sucre, vinaigre.
The habit of using condiments is as old as cooking itself. Originally, it was mainly a means of preservation (in very spicy such as garum Roman in the saltpetre and verjuice in the middle Ages).
Most condiments are of plant origin (aromates, spices, Dried fruit ou candied fruits, aromatic plants, pickles, wasabi); some, like the nuoc-mam Vietnamese took pla thai or Filipino patis, are based on fish or shellfish dried et Battery.
Condiments are used in the most diverse forms, either in the raw state, raw, or after elaboration. Their use depends on eating habits, which vary from country to country. The Anglo-Saxons consume a great deal of sauces and condiments in flasks (to accompany the delicatessen, cold meats, salads, boiled).
In Eastern and Northern countries,bittersweet is a staple of the art of condiment. In Mexico, the cacao is a condiments very employed.
Finally, we must not forget the colorants natural (caramel, juice beetroot, Red fruit, greenspinach), as well as essences et extracts (fromanchovy, ofanise, ofalmond, etc.), wines and alcohols, some flowers and until cheese which become condiments: blue, Gruyere, mozzarella cheese, ParmesanEtc.