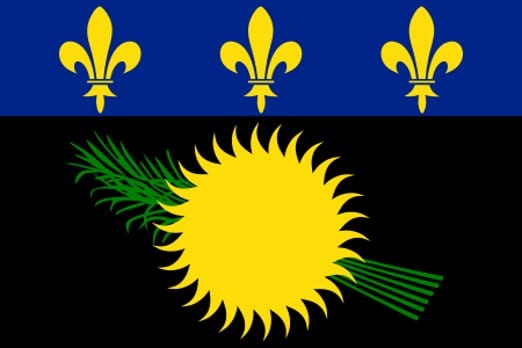 Placed on the arc of the French Lesser Antilles, the Guadeloupe is actually made up of an archipelago of seven islands. Karukera, as it is called in Creole, the main part, has the shape of a butterfly, to which are added The Saints, Marie-Galante et Désirade.
The trade winds would have carried her there, in the tropics, and this indolent woman would have liked it - no longer being able to move her vast wings laden with gum trees, ferns, acomats-boucans and palm kernels-mountains. A true painter's dream obsessed with green and blue.
Guadeloupe so sweet, abandoned: long white beaches of Sainte-Anne, black beaches of Trois-Rivières, coves lined with mangroves and coconut palms. A tropical island, teeming with life. But here is the brief and brutal rain, and the rising wind. The cyclone, here, is a wizard who can wreak havoc, not to mention the annoying Sargassum, these witch-algae that were already derived from the time of the navigator. Genoese Christopher Columbus (1451-1506).
Beaches, coconut palms, sun, yes, of course, but also scuba diving. The Guadeloupe coasts indeed offer superb backgrounds, from Saintes to Marie-Galante via Désirade or even Leeward coast, Ponte noire.
The volcano dominates the landscape, a Soufriere which seethes, threatening totem of Guadeloupe, which seems to sleep for eternity.
The cuisine of Guadeloupe is Creole cuisine which in itself advocates crossbreeding. the marriage of flavors African perfumes of India and the know-how inherited from grandmothers, added to that of a few parents who lived in metropolitan France, gave a Food original, and local products - fish, lobster, lobster et vegetables -, well worked, are excellent.
We are talking about a "muscular" cuisine: in its volume (spot often copious) and in its likes (Sauces good raised). It is not a Food refined. Except for a few Restaurant Guadeloupe people who juggle with ingredients producers and create subtle receipts way " nouvelle cuisine Creole ».
Gastronomium access
Subscribe to discover articles on the cuisines and flavors of Guadeloupe!
Buy here and at the best market price your book (s) on the Cuisine of Guadeloupe:
Note: By clicking on the images below, you are redirected to the Amazon site and in case of purchase our site will receive a small commission. If this is not a problem for you, it will contribute to the improvement and sustainability of this site. Also, we thank you very much.