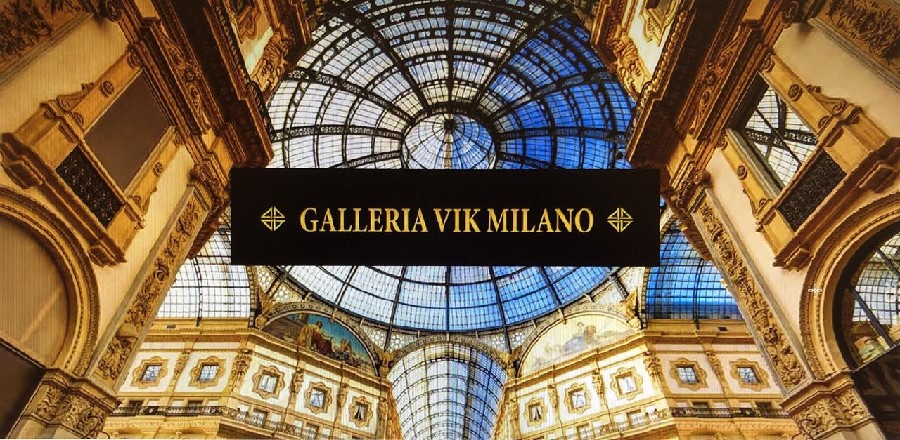 Galleria Vik Milano - Milan : Hospitality innovators Alex and Carrie Vik are bringing their unique vision to a city for the first time - and it's their first foray outside South America, too. The Galleria Vik Milano hotel is housed in the Galleria Vittorio Emanuele II, one of Italy's most emblematic monuments. Carrie and Alex have completely redesigned the interiors and, as with all Vik retreats, art and design will play a major role in the hotel, starting with the reception area, where guests are greeted by an immersive dry mural of the hotel. Italian artist Alex Folla covering the ceiling. and the walls.
The hotel has 90 individually designed suites, each featuring striking decor, views and artwork. the latter includes installations by Uruguayan, Italian and international artists at specific sites.
In addition to the Vikissimo signature gourmet restaurant, the Spotto courtyard restaurant serves light snacks paired with cocktails and wines from VIK wineries in Chile.
Galleria Vik Milano
Address : Via Silvio Pellico, 8 - 20121, Milano
Phone: +39 02 89058297
Fax: +39 02 89058299
E-mail: reservations@galleriavikmilano.com
Galleria Vik Milano - Milano