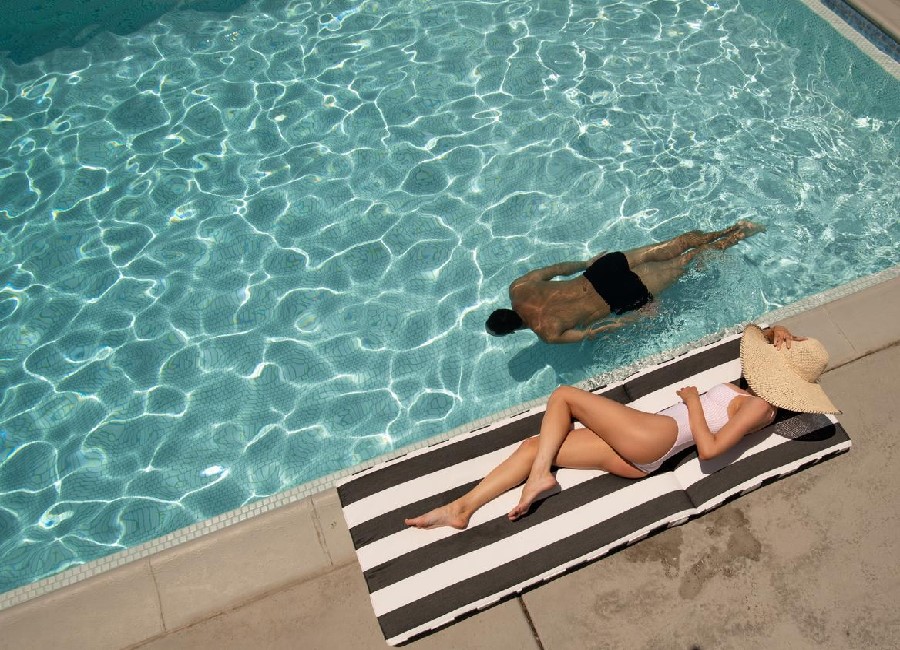 Dive Palm Springs : The new luxury hideaway in Palm Springs, California offers an ambiance reminiscent of the French Riviera of the 1960s. Dive Palm Springs features 9 bedrooms with rattan furniture, brightly tiled bathrooms and murals painted by fashion illustrator Gabriella Fash.
There are also two suites, including the Le Rêve suite, where one can find a mural and ceiling wallpaper painted by Christian Lacroix, a brass bed, a mirror, a red-tiled bathroom and a patio. private.
Rooms are set around a restored Maurice Libbot tiled pool, spacious hot tub, and plenty of lounge chairs. A charming garden planted with palm trees, an area of ​​ponds where slowly evolving koi carp with a daybed and a chic lounge bar complete the luxurious property.
Dive Palm Springs
Address: 1586 E. Palm Canyon Drive, Palm Springs, California 92264 / USA
Phone: + 1 760 323 2231
Email: bonjour@divepalmsprings.com